Brand guardians
We distinguish ourselves by the depth of understanding we bring to each of the brands for which we have stewardship. Giving us the ability to look at brand challenges and quickly identify pain points and come up with solutions. 
Our journey
Like a rock band we played with high energy from the get-go, yet we also started off without a solid brand strategy. We went back to the drawing board and surfaced with clear ideas and plans. We want to help build awesome brands. That is what we do!
Either by creating a meaningful brand story and message framework, creating impactful brand content, or helping brand executives in their role, we will make it work.
We discovered that we still love to play and perform. We matured as people and as professionals and we feed off fun projects and good people. Together we can make it work. 
Paul & Harmen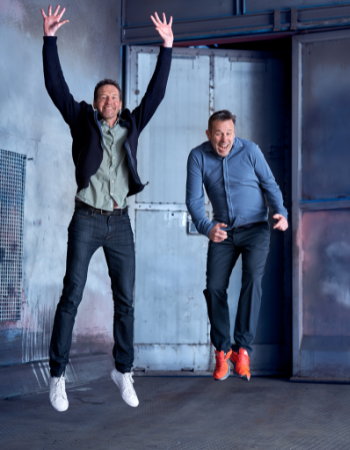 Harmen Schepers
Brand builder, 20 years of working in the very heart of powerful brands, both on agency and client side.
Paul Santen
Storyteller, teacher, brand builder and business strategist. 25 years of marketing communications and sports industry experience